Disqus comments one of the popular comment alternative for blogs and websites. Most of blogger rely on Disqus to make their comments more social and it is also stylish. As a blogger I would say Disqus is one of the great tool to enhance commenting system, but literally many of bloggers are not aware of the features offered in Disqus, it because many of them use WordPress plugin and some use native installation step for other blogging platform. So I thought of piling up those details on a post and this is how I started writing this post to help my fellow blogger to blog better.
Tip 1: Login to your Disqus dashboard and navigate to Settings > Customize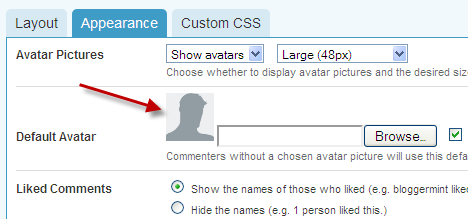 Here on the appearance tab upload your blog logo as default avatar. This adds more value to your blog, the reason why I insisted is, it a kind of marketing strategy which help adding the brand tag to your blog or website logo.
Tip 2: On Settings > Moderation you get to see many moderation settings. In those you will see an option Link to comment. As a blogger we get spam comments, but it does not mean that we need to use comment moderation to avoid spamming. There is another way to spot that and that is Link to comments. So clicking on this will ensure comments with link comes under moderation.

Tip 3: If you want to protect your comments with more features enable Askimet features, which can be found under Settings > General. I would say it greatly help blogs on blogger platforms, as there is no such plugin option for blogger platform.

Tip 4: Disqus comes with an option of adding custom CSS to enhance it looks according to your own idea. So if you are good at css, you can create your own style of Disqus comments, even if you don't have CSS knowledge, you can check out these websites.
Once you find those CSS script, paste it on your custom CSS box and hit on save button.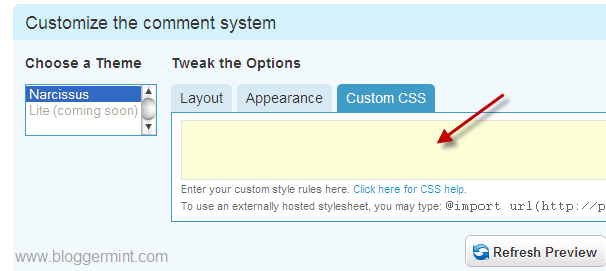 I hope these tips help you to enhance Disqus blog commenting. Good news for bloggers, I am soon going to release my own CSS codes to enhance Disqus comments look like wordpress style comment system. So to catch that update follow us on Twitter @bloggermint