Finally after two months of testing Google rolls out Template designer for Blogger. So what is Template Designer? Template designer is a tools to manually edit your template's background, layout and also you can add CSS code to your template. The features doesn't stop here, Blogger has offered some cool looking templates to its list of free template. After having a look at Blogger Template Designer, I think the time has come for all blogger newbies to customize their templates without the need of blogging professionals.
How to use Template Designer
This is a simple tool, which can be mastered by anyone and you know its one of the simple template editor I have ever seen. So, if you want to customize your template, just head to Design > Template Designer. Blogger has changed Layout tab to Design to give more sense to its functions and offering essential features like Templates, Background, Layout and Advanced under the category.
Template – This feature is used to switch between different set of free templates.

Background – To change blog background color and blogger bar color. Additionally you can even select background pictures from a set of pre made background pictures.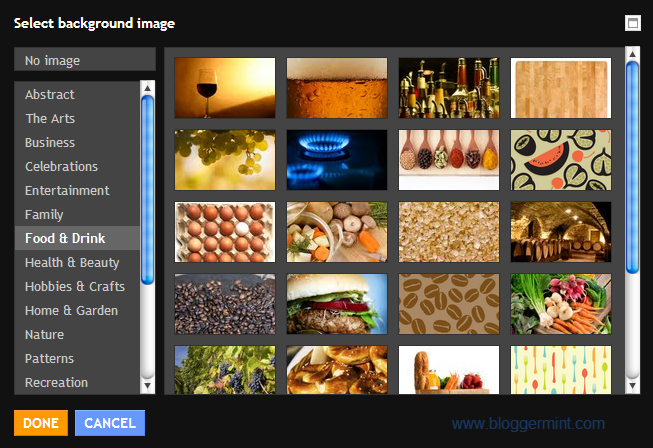 Layout – Want to change your template layout to two column or three column? Here it is. Layout gives you the ability to change your blog layout, footer layout and even you can adjust the width of your template.

Advanced – As the name claims, this tab offers advanced features like changing the Tabs text, Tabs background (color),  Post title (font), Post footer (color), Gadgets (color and fonts), Images (color), Accents (color) and finally the big brother of all these Add CSS. It look like custom CSS option in WordPress template, what you say?

Well, anyhow its a very useful feature to customize your blogger template. So why wait, go ahead and give a try!