Backup regularly, anything can happen to your data or website. Backup is considered as one good security practice as we can make sure there is no data loss after some hacking attempt, which may put the entire site data to risk primarily. Backup solutions can help you to take either the database alone or the entire website. You can choose which type of backup you need based on the website nature. Hackers may delete your entire website along with the database and if you don't have proper backup in place, it will put all the customer data, credit cards and other sensitive information to risk.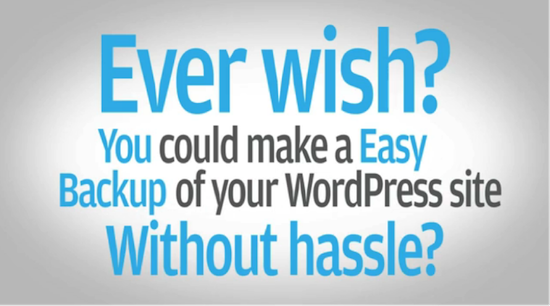 Some web hosting service providers do maintain regular backups but the risk involved in that is, they use the same server or the backup server available in the same data center. Which again shows, if there is any server crash because of network issues, power or any other reasons, your data still get into trouble. All you get is an email saying, we are so sorry that we are unable to get the data that you want due to blah blah reasons.
Never let such things happen for you and your business website. You can maintain backup from your side by uploading the wordpress website backup to any of your cloud storage account (example dropbox) or to FTP and make sure the entire site data is safe and protected.
Why Use some Expensive Backup Programs?
Absolutely not necessary. You can save hundreds of dollars from now by using Snapshot plugin for your wordpress blog. Snapshot setup is a breeze and it takes less than a minute to start backing up your entire website or just the database alone.
You Choose What you Want to Backup
You as the owner of your website, can choose what you want to backup specifically from the wide range of options offered by Snapshot wordpress plugin. This is one brilliant feature that you can get only from Snapshot backup plugin and save wherever you want.
Snapshot Video Review
Why Snapshot?
Again, its your turn to choose where you want to upload the backup that gets automatically generated in your server by Snapshot backup plugin. Snapshot offers wide range of backup storing options and configuring is so easy. Now you can backup files safely and securely.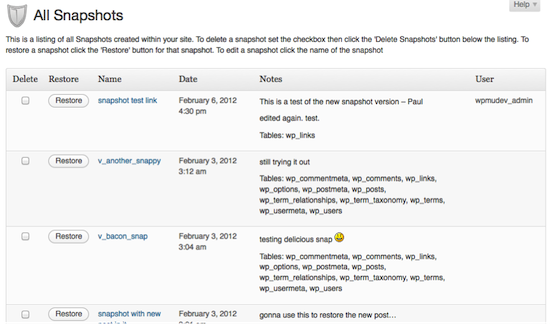 Also you can use it to restore the backup whenever you want them to restore it.
FTP
Backup to Dropbox, Amazon S3, SFTP
Upload your Backup to FTP Automatically
If you have any secure FTP backup server to backup your important wordpress website backups, then you can use the FTP backup feature to safely store all your backup files by configuring a simple form.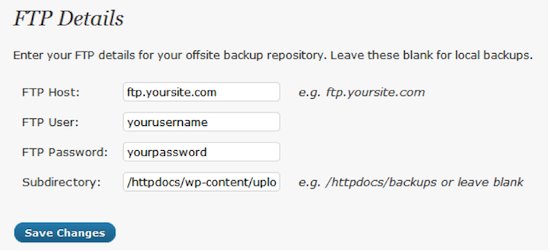 This will automatically upload your backup to the mentioned FTP server at regular intervals and you can configure the hours, days and weeks that you want to run this backup process from your wordpress site.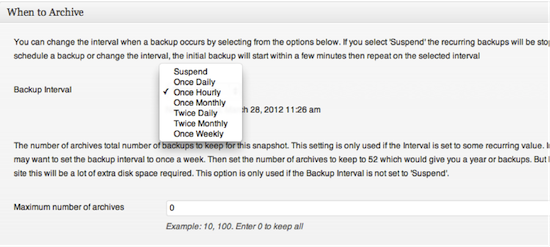 Snapshot brings Time machine on your wordpress powered blog and what are you waiting for? Install Snapshot plugin today and gear up the security level to better, and start backing up your wordpress blog.
Author Bio: Robin is a Freelance content writer and blogger at DailyTUT. You can find How to's on Mac, iPhone, iPad and Android.