Before getting in detail about the giveaway, let's take a look at Rockable Themes.
Rockable Themes offer you the best premium WordPress themes. All of them were created in xHTML and CSS valid code for the last version of WordPress. Our themes have a slick professional design, so that you won't have to worry about changing your design in the future.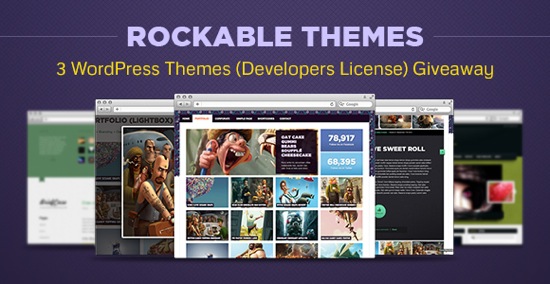 List of themes
Impressionist – (Demo)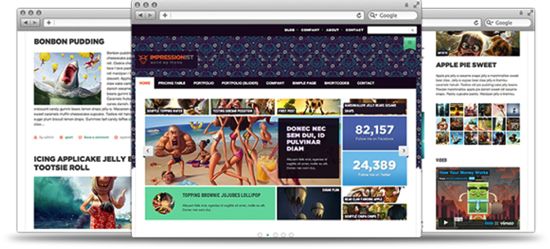 Impressionist is a business based premium WordPress theme with a unique, impressive and weird look. It comes with two types of layouts – magazine and corporate, the framework gives you more power to customize the theme to suit all your needs, it is packed with tons of awesome custom widgets and custom features. This theme is developed with the business intention, but the custom page templates gives you the flexibility to adapt it and use it like a portfolio, magazine or even like a personal blog site.
Briefcase Pro – (Demo)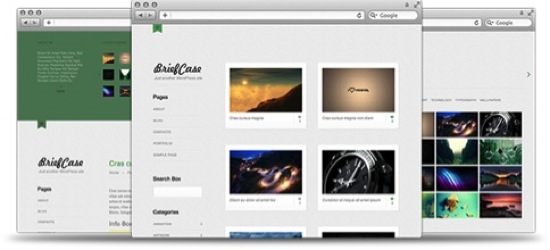 Briefcase Pro is a portfolio based WordPress theme that could be used for a lot of purposes, beginning from a portfolio and gallery site and finishing to a blog and magazine one. It's minimalist design was special created to catch the attention of everyone. The theme have a lot of unique and useful options that helps you to set up the site in just minutes.
Euphoria Magazine – (Demo)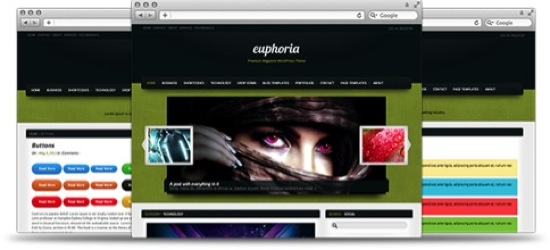 Euphoria is a magazine style WordPress theme, this theme comes with a built in admin panel, that gives you the possibility to easy set up the theme according to your needs. Theme comes with 12 color schemes variations, a portfolio template, two different blog style templates, a nice and unique custom home page where you can add just the posts you want to be displayed like featured.
How to win
Follow all the instructions mentioned on Rafflecopter widget. The developer license is worth $149 each, a total of $447.
Start date: 26/02/2013
End date: 08/03/2013
Winners will be announced on 11th of March here.