OptimizePress is a theme designed for internet marketers and affiliate marketers. It features a mixed number of possibilities to build your internet sites. This theme is best suited for generating product or service sales through sales letters, squeeze pages, product launches and so forth. Optimize Press features various sections, which means you can build either a single page with the focus that you need or several pages with several styles to target different cross-sections of your market and keywords. This post will touch on 9 of the various sections available to you.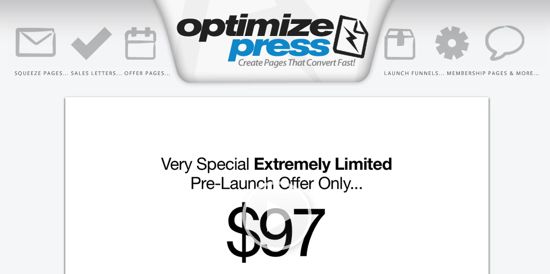 1. Squeeze Pages
There are over 10 squeeze page templates bundled with this theme (a handy template-viewer is available to assist you pick one). Each one of them comes with a marginally different design and style with a variety of features like opt-in boxes, sidebar/no sidebar, navigation/no navigation, video capability, and a lot more. (All which you can utilize to gather your readers email addresses.) The options accessible to you for building squeeze pages are quite huge, giving you the power to change the logo headlines, color scheme, e-cover settings, video and so forth.
2. Sales Pages
The 12 sales pages templates are designed for your sales letters. The settings for them are similar to the launch pages with very little variation.
3. Membership Pages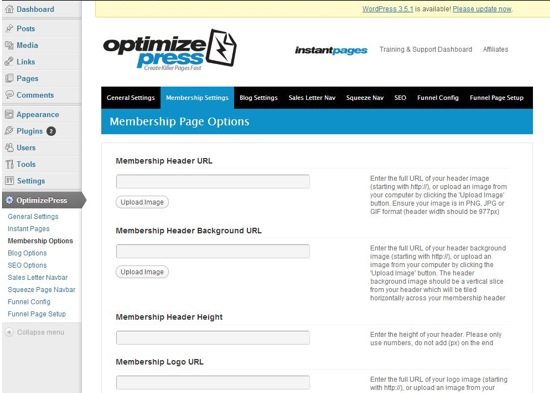 This theme is loaded with membership options which are quite handy for a membership site, but unfortunately it does not go very far in supplying the structure and style for the websites. You'll need to obtain a web developer or plugin to generate the real membership site functionality.
4. Blog
Optimize Press also comes loaded with a single Blog theme template which is more than enough for a basic blog.
5. Instant pages
Inside the options, you are able to generate pages with a couple of clicks. This theme just uses the design templates and generates a page set for your copy. Additionally there are essential pages such as Disclaimer or Privacy and so forth.
6. Integrated SEO
Most internet marketers employ an SEO plugin so as to optimize their on-page SEO, but OptimizePress has an built in SEO system, that you can either utilize and turn off your plugin or disarm this option inside the theme (so as to minimize possible conflicts with your plugin).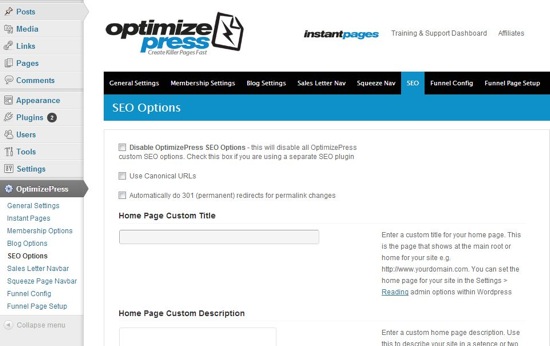 7. Custom Pages
The true power of this theme, and the one I love the most, is the power you get when building your sales pages. This theme has 3 new buttons on the options bar:
Add Button Shortcode
Add Custom Shortcode for text for text
Add Custom Shortcode for image
8. Autoresponder Integration
Adding your auto-responder information into a website is usually a pain, but OptimizePress makes it really effortless to do. Just copy and then paste the code given by your autoresponder service, check out some settings and voila! you are done!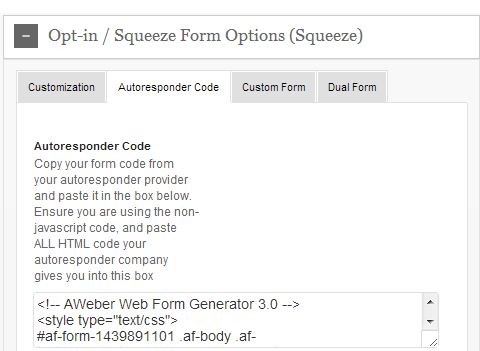 9. Quick and Easy Sales Pages
As you can see already this theme is feature loaded and is really handy for anyone looking to make launch pages, funnels, and sales pages efficiently.