Our friends at Shock Family created yet another product for WordPress named Grid Layout Shock. Previously we reviewed WP Theme Generator from Shock Family which was popular among our readers, so again we want to share something useful for the WordPress users.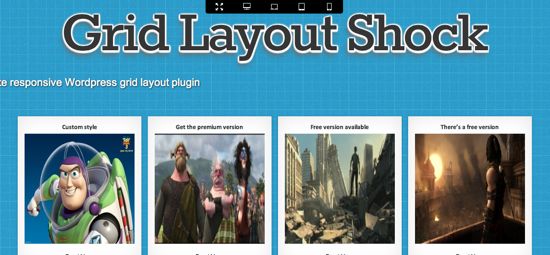 Grid Layout Shock is an easy to use WordPress plugin for creating Pinterest style responsive grid layout. With 8 box styles and endless customisation, you can't think of a better grid layout plugin. Free version of Grid Layout Shock is limited to few options, so based upon the requirements you can upgrade for the Premium version which has three types of commercial license – One site ($9), Multiple Site ($18) and developer license ($99).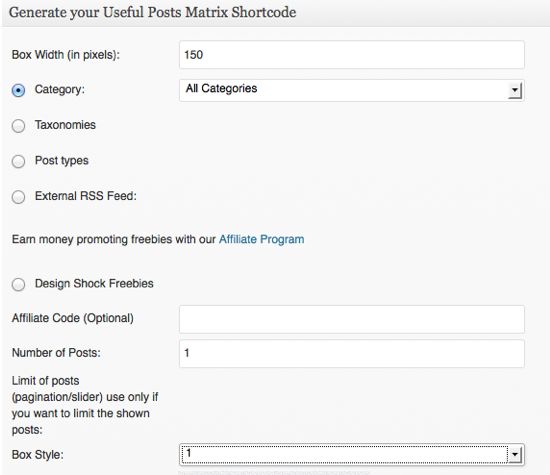 Integration is fairly simple with generated shortcode based on the inputs. The generated inputs can be placed in posts or pages to display the grid layout. Simple isn't it?
Why Grid Layout Shock?
Choose the data sources or get external sources
Show the grid wherever you need it
Several Skin Styles
Select what you want to show
Based on Masonry JS Plugin
Compatible with RSS Feed
Fully responsive, mobile ready (Premium)
Control the posts order and so on.