Websites have become an online identity that brands, companies and individuals want to possess. With everything becoming digital, websites have become more of an online address that anyone or a company/service would want to display information, services and various other things about themselves or that are offered by them.

Though online presence, social media and internet is growing at a very rapid rate, there still lies a general notion that creating a website is tough and involves a lot of technicalities and coding into it. Today, these have been simplified with various services, one among which is Zoho Sites. This product from Zoho, one of the leading Indian multinational companies in the online space makes creating and managing websites very easy along with the handling of content.
For a user to use Zoho Sites, there is no requirement for him/her to know coding or have any pre-requisites in programming languages. With a very simple GUI based editing space, a user can create a website by dragging and dropping elements directly. Building websites is easy, and the best part is, Zoho Sites takes care of all the coding that's involved in the process of creating the website.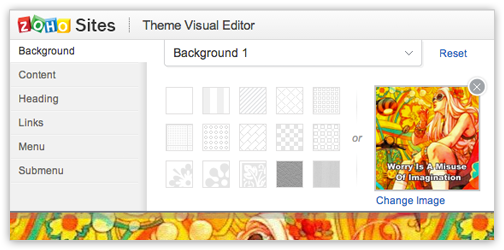 There are a whole bunch of preset themes for the users to choose from, and if needed, even a small element or two of the preset theme can be customized and made according to the user's liking. The feature list on Zoho Sites includes easy Form Builders, Blogs and Social Media integration, Google Apps Integration, exclusive banner and logo space for branding and much more. Another notable feature is the Mobile and Tablet friendly websites Zoho Sites offers. With a deep rise in internet usage on mobile and portable devices, it has become a major browsing platform and Zoho Sites makes sure that the websites that are being built using their platform automatically come with a neat version that load and are user friendly on Tablet devices and Smartphones.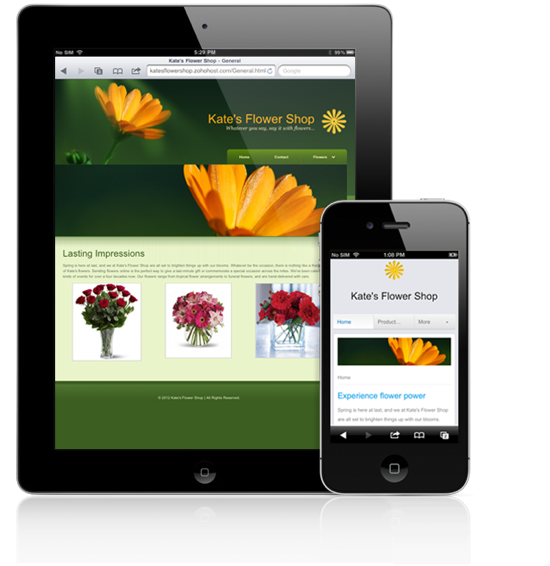 Trying out Zoho Sites is free, with two free websites, web forms and a custom theme. It would certainly be worth a try to get your hands on Zoho Sites and try your hand at it if you are looking forward to build your website all by yourself. And if everything goes well, there's always the paid plan that Zoho Sites offers at $39/year which is a really good VFM service that offers a lot of customization options, more forms and custom themes, web forms from Zoho CRM and widgets to integrate with a lot of popular third-party services, thus allowing you to make your website as rich and attractive for your visitors.