We are back again with another giveaway from Elegant Themes. This is the second time we are hosting Elegant Themes giveaway, however this time we are giving away 3 developer accounts worth of $89 each.
If you haven't heard about Elegant Themes, checkout my review about Elegant Themes here
ElegantThemes is a leader in premium WordPress themes. We have been building WordPress Themes for 4 years and tend one of the largest customer bases of any company in the market. Our designs are beautiful, functional and affordable. With dozens of themes for $39, you are getting access to one of the largest collections of premium themes available for half the price that our competitors pay for a single theme!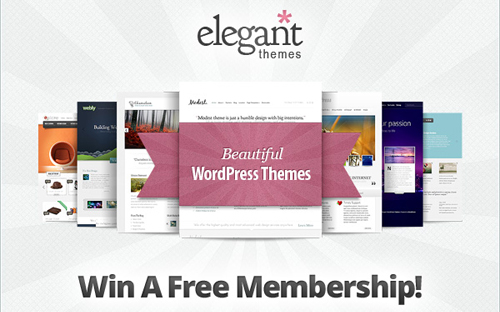 Giveaway Rules & Details
Kindly follow the giveaway rules mentioned in the Rafflecopter widget. For Google+ use the button below the widget.
Contest Start Date: 14/05/2013
Contest End Date: 21/05/2013.