Footer toolbars are generally used to spice up your blog with more interactive features. As a blogger we all like to make our blogging experience more interactive. To spice up those interactions with your blog visitors, there are pretty good collection of footer toolbars available for Blogger and WordPress. So here is a comparison of best footer toolbar with its features.
First thing to say- Wibiya the common and the most popular footer bar. It not the only toolbar out for bloggers, but certainly its loaded with lots of amazing features. Wibiya was still in beta version and it comes with more than 25 applications to be added with the bar. Wibiya's Twitter dashboard and Facebook fan page application adds more value value to your blog and I am sure it does.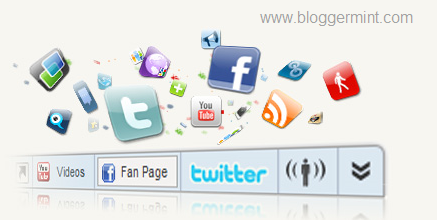 Features
Visitors can post message directly on your Facebook fan page using Wibiya
Included three new apps of Twitter list, Real time web chatter and Justin.tv live broadcasting.
User donation for your website or blog using paypal application
Cool toolbar button designs
Content timeline with image representation of your RSS feeds
Translation app using Google translate
Digg real time button and much more
Meebo is a company who had provided many services for bloggers and web publishers in the past with many addons. They were pretty famous for their meebo chat. Let come to the point, meebo bar is another incredible toolbar for bloggers and website publishers and Mashable is one of the popular blog who used meebo bar for sometime. It looks decent, stylish and most importantly its look more professional. But unlike Wibiya, Meebo bar does not have many addons, all it has is few applications like Facebook fan page, Twitter dashboard, all in one chat and some other services. The best part of Meebo is the sharing features, by default all your images are sharable using this toolbar. So hopefully a great tool for bloggers as blogging is all about sharing.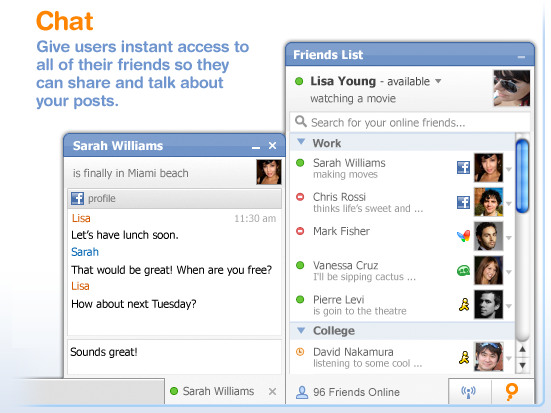 Features
All in chat – Visitors can chat with their Facebook, Yahoo friends right from the blog or website.
Easy to use share button for popular social media websites
Easy to integrate on various blogging platform and other CMS
Well designed bar
Sharebar yet another footer bar from Addthis – a popular bookmarking and sharing service. The features look similar to the other two footer bar. But when it comes to look sharebar does not please us. Since Addthis a popular bookmarking service, even their toolbar does the same. Personally I am ok with their effort because almost 95% of blogs use sharing button or any sharing or bookmarking service, so literally sharebar was an unnecessary plugin to be added to your blog. Anyways you can give a try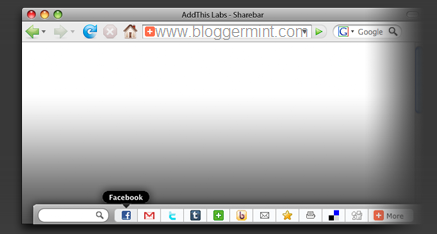 Features
Loads faster comparing to other footer bars
Personalized Addthis products
Compatible all the popular browsers
Finally if you want to add more features using the bar, then go for Wibiya. But if you want something to look professional with neat design, then head to Meebo bar.