Over the past three months, around 70% of my Blogger's friend purchased Elegant Themes membership. I do have a great confusion over WooThemes and Elegant Themes, however in-terms of affordability Elegant Themes always wins. I don't mean Elegant Themes is knows for its affordability – To me they have a great collection of WordPress themes for different niche with great quality.
As a designer I come across new WordPress theme providers every month. Even though there are hundreds of WordPress premium theme providers the one who does the best stays in the market.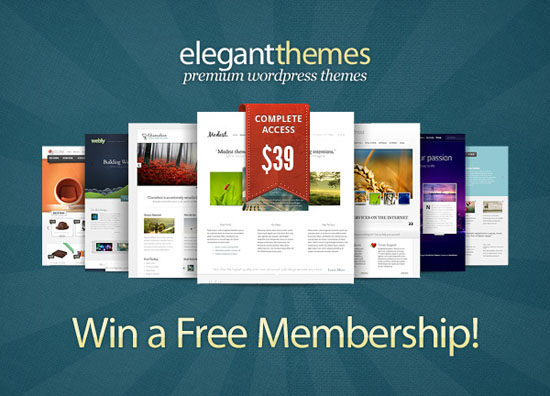 Why Elegant Themes?
Before buy any product either online or offline we all check for the price. Elegant Themes is the only premium theme club (as for as I know) offering 74 premium WordPress themes for just $39/year. Technically $0.52 per theme. Sounds great isn't it?
Also the members will get a chance to download every theme that comes out in the next one year. This is the best deal for WordPress Themes anywhere in the planet. Irrespective of your designation such as marketer, designer, developer, blogger – Elegant Themes has a minimum of one premium theme for popular niches.
Three's a lot to talk about Elegant Themes, so let me be more precise.
Theme Features
ePanel Theme options – the powerful theme options panel that gives total control over the theme. Two features which I like about ePanel is SEO settings and Support docs.
Features overview
General Settings
Navigation Management
Layout Settings
Advertisement Management
Element Colorization
Search Engine Optimization
Integration Tab
Support Documentation
Price Matters
Personally I think twice before suggesting my clients who asks me for a Good WordPress premium theme club. Most of the time I recommend Elegant Themes for their unbelievable pricing for club membership.
I bet you for $39/yr you can't get anything better than this.
Support
Support is the next big thing for any product. As far I heard their support desk has a quick response time and their support forum is so active.
Elegant Themes Giveaway
Elegant Themes are good enough to sponsor free membership for a year for three lucky winners. The rules are simple and we want the participants to follow the steps carefully to be eligible.
Note: All the three steps are mandatory. Failing to do will void your entry.
Contest Start Date: 08/06/2012
Contest End Date: 20/08/2012.
Best of luck to all the participants. Thanks!
Update: Winners will be announced tomorrow (Thursday – 21/06/2012).