Its just two weeks to go for Christmas and we are kinda busy planning for our holidays. At this occasion we are releasing a beautiful Christmas Blogger template – Elegant Christmas. We are releasing this template on time to decorate your blog for Christmas and we had spend hours of time to make it look better. The template comes with a cool slider, a splendid background and an elegant design. Hope you guys like my work.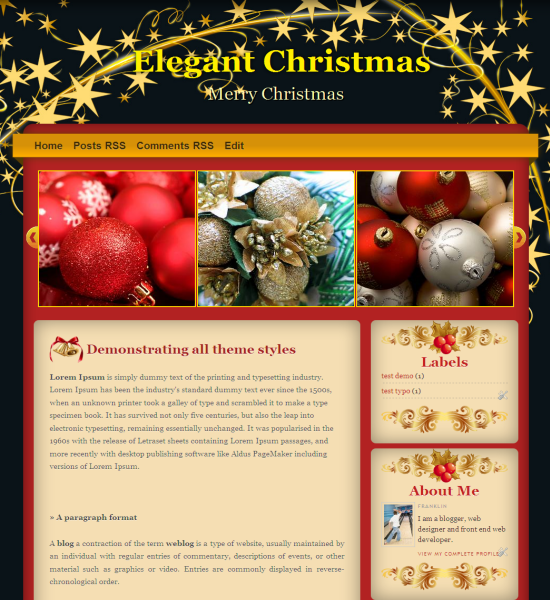 Template Specifications
Two column
A lightweight image slider
Christmas Icons
Much more
Installation
1. To change the top navigation link search for <ul class='topnav'> in your template and change it accordingly.
2. For slider look for <div id='slider'> and replace the image links with yours. Also you can add links for the image to your blog post by just adding a href attribute.
Do also check out our previous blogger template here