Once again I am happy to release another a unique layout Blogger template – Smash Magazine. Don't ask me how this name came, its just a accidental name and at one perspective it matches too. I want to tell something special about this template. For the first time I have used a paid slider purchased from Code Canyon and releasing this template for free. So kindly KEEP THE FOOTER LINK INTACT to support me for releasing this template. I hope you guys support me.
Update: The static page issue has been fixed. Re-download the template file to see the change.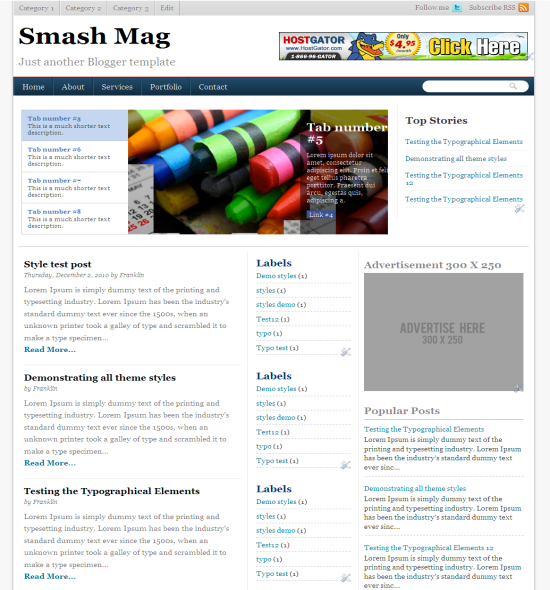 Template Specifications
Three Column
Cool slider developed from Makfak
Ads ready template
Cool navigation menus
Three column footer
To change the image slider text and the image search for <div id='slider'> on the template and change accordingly.
If you need my help in setting up the template drop in your comments.