WordPress is one powerful platform that is not just easy to install and start your blog in minutes, also a pretty much secure one as well. Then where comes the security problems? It's the Third party Themes, Plugins and other scripts that we use in our weblog. That really pulls the trigger to create vulnerabilities and let hackers can take advantage of it. Initially, we spend more time tweaking our blog by searching and installing plenty of plugins and trying out many wordpress themes that we find through our effective Google Search.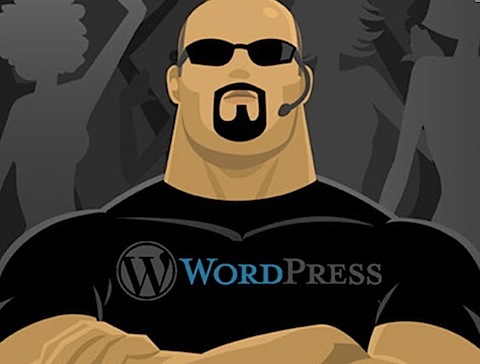 Also Read:
Purpose And Usage Of Htaccess Security
11 Essential WordPress .htaccess Hacks
That is where we are making a big mistake. It is highly important to make sure, that the plugin developer is keeping that plugin or theme development alive or not. Security is a field that gets updated every second. You cannot predict when the new problem arises. Consider TinyThumb security problem happened few months ago.
Many wordpress Theme developers have brought quick updates to their theme by making necessary modification, and many blogs have been hacked by hackers using that vulnerability.
So i would recommend to always use some theme that you like and constantly in development.
Who is Your Web Hosting Provider?
Finding a cheap web hosting solution is not at all a big deal these days. But the trouble arises when they run their servers in their home in some part of the world and forget to keep all the packages upgraded in the server operating system, backend database and scripts.
We recommend HOSTGATOR for WordPress hosting. You can use coupon code "bloggermint" to get 25% flat discount on any hosting plans.
It is not possible for you to ensure all the time that your server is running updated scripts and packages. It is the hosting provider responsibility to monitor for the new server packages and keep them updated. So double check that you are choosing an hosting service that has good Technicians and Data Center in Play.
Never Delay an Upgrade
If you are seeing a notification on your WordPress Dashboard to update your WordPress core, WordPress Theme or WordPress Plugin, then dont ignore it. Many times it comes with some important security fixes which you may miss and give more chances to let your blog hacked. So do the same for the plugins you use, and also ensure to remove the plugins that you dont use much and try with Manual Code in 99% chance. Double check that your upgrade will not break your Custom Theme or the one you are using and proceed with the upgrade. You can staraight away shoot an email to the Theme provider to know about it.
Use API's effectively to reduce the Server Load as well.
Handling Server Error Pages
Make sure you have setup proper 404 Page Not Found and other error pages server side also. Because, when you let some one to trigger an error that the Directory not exist, then the Apache or IIS also displays their packages, softwares running on the server that makes the task of an hacker pretty easy to search and find vulnerability to further launch an attack on your weblog.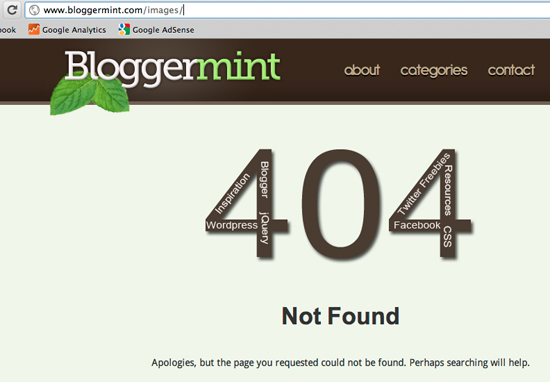 So it is highly important to Handle WordPress and Server side Error Pages effectively.
Change Passwords Often
Never be Lazy in changing your Password often for cPanel, Plesk, FTP or whatever control panel software you use. Using strong 15+ characters password is recommended to avoid Brute forcing kind of attacks on your Server. In maximum case Hackers love FTP's. If you have VPN server, then you probably know it as you would have received some emails about FTP Failed Login Attempts.
Using Windows? What is Your Antivirus Software?
Antivirus is not enough in today Internet environment. As the web you deal is highly complex then you need a complex solution as well. So get some Internet Security or Total Security software to make sure your computer is perfect and healthy all the time. And follow some practices like,
Avoid installing pirated apps
Keep your softwares updated
Perform Full Scan atleast once a week
and an important thing is, never give excuse when it comes to security. Leaving the computer to let our friends use for their email checking and some file downloading is worst ever habit that should not be done.
As you are using Passwords and Credit Card info to manage your website, your computer should be your everything and you only know how to deal with it. Do check 5 Website Monitoring Tools To Monitor Downtime
Thanks for reading and have a great Blogging Time. You may leave a comment below to share your views and suggestions as well.
Author Bio: Robin, Independent Security Consultant, Freelance Content Writer and Entrepreneur who also works for Premiumpress. You can get upto 50% Premiumpress Discount Coupon in his Technology Blog.