World's biggest domain registrar GoDaddy is down; bringing down millions of blogs and websites hosted on their servers. A member of Anonymous is claiming responsibility for this act.
HostGator's three different plans and their pricing

Now HostGator is offering 50% discount code which can be applied to the first invoice. Remember this is only for the new customers. So folks, act fast and save 50% from the actual price.
Also if you go for 6 or less than 6 months, you just need to pay just $0.01. That's a wow deal isn't it?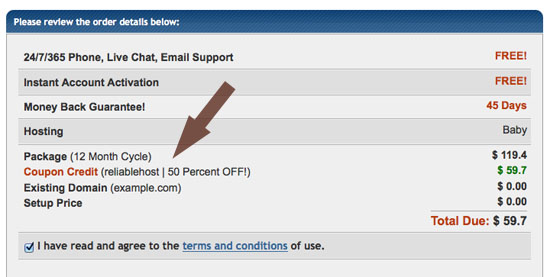 50% Discount Coupon Code / 6 Months free
We got two 50% coupon codes provided by HostGator. So use any one of these to get flat 50% discount
Removed the coupon codes since it is not valid anymore.
Update: The above codes doesn't work now, however you can still get 25% discount by using the code below