WooCommerce – the free e-commerce WordPress plugin from WooThemes is celebrating it's first year. According to WooThemes, WooCommerce has got around 350,000 downloads, 100+ extensions and 24 dedicated themes. The numbers looks so promising and I strongly believe the second year is going to be even much better.
Recommended Read:
5+ "Must Have" Third Party WooCommerce Plugins
10 Popular WooCommerce Payment Gateway Extensions

To celebrate the 1st birthday, WooThemes has put together an animated infographics which is really unique and classy. I stronly recommend you guys to check the infographic which give a clear about the WooCommerce growth.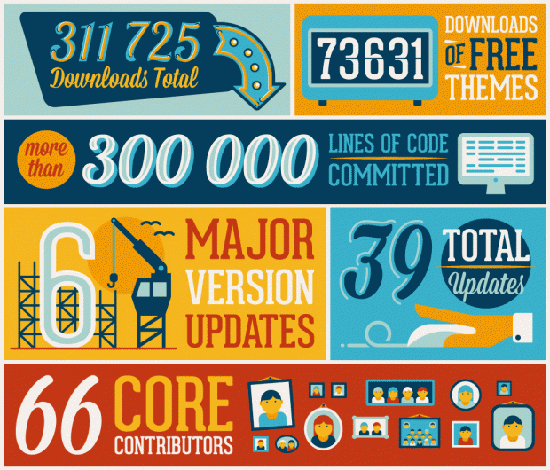 Click on the image to view the full info graphic
30% Discount on all WooThemes & Extensions
This time, WooThemes instead of proving a discount coupon code, they slashed the price overall on their website. Click on the link below and purchase themes and extensions at 30% discount. Offer valid till 28th September 2012.