Thesis 2.0 is out in the wild today and I will be sharing my views about Thesis on my next post. With the new update, Thesis got a whole new backend end design which makes it really easy to configure. Apart from the backend interface, Thesis have made adding skins and editing skins with the new "Skins Category". This new category works similar to WordPress themes options like preview themes and active themes.
Update 1: Published my Thesis 2.0 Review
Update 2: Changed the post title since it's misleading. The themes listed here are not necessarily Thesis 2.0 editor compatible, however you can expect an update rolling out for Thesis 2.0 in a week or so. People who bought Themes from Kolakube can expect an update in a week or two for Thesis 2.0 framework, however there's no sign of update for ThesisAwesome skins.

Note: Thesis framework is mandatory to use the skins mentioned below. If you haven't bought yet, purchase it before buying the skins.
Aroxis is an unique Thesis skin layout from Kolakube. It's responsive and easy to customise the look without the need of coding knowledge. Kolakube is a very popular Thesis skin provider, so you never need to think twice before getting something from them.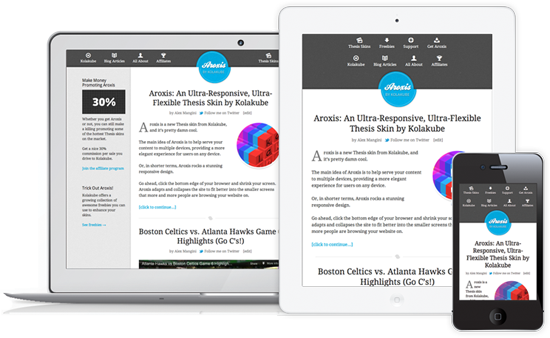 Chronicl – Yet another amazing responsive skin from Kolakube. Unlike other Thesis skins, Chronicl uses fresh colors along with white to serve content beautifully to the readers. I strongly recommend trying out this theme.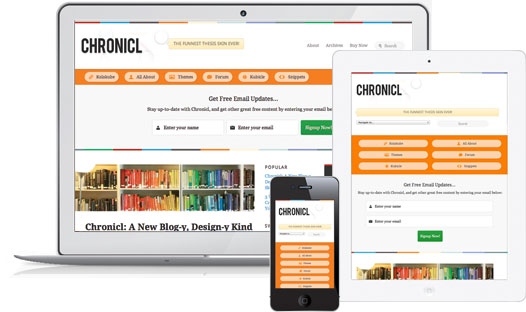 Marketers Delight – (Live Demo)
A clean skin designed for the Internet marketers to focus on the content. The email opt-in forms, shortcodes and the bold fonts make this theme ideal for any Internet marketing blogs.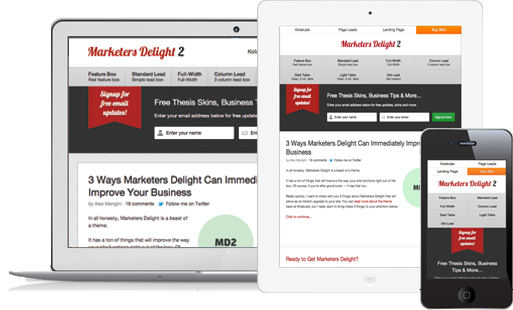 Landing Page Skin – (Live Demo)
The Thesis product skin is best for creating product pages, launches pages or squeeze pages with few clicks using Thesis. Although there are dedicated framework for sales pages, building using Thesis definitely has it's own good.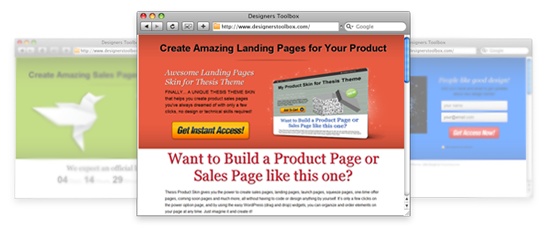 Thesis Business – (Live Demo)
Thesis Business is a part of Legacy Skin Bundle which includes 5 classic skins for $67. The Legacy Bundle contains – Marketers Delight 1, Thesis Business, Velocity, Nexis and Lights Out. It's smart to own all these skins for a price of one.