If you ask me why Email Marketing? Well, it's the best way to reach potential audience with a message. We web masters know the importance of using email marketing to capture leads. Even though I recommend using WordPress newsletter plugins for lead capture; at the end of the day, it's all about how we address.
Newsletters can be used to inform readers about a deal, updates and about new products. I don't want to get deep into the basics of newsletter, instead let me stick to my topic – Best WordPress Newsletter Plugin. Let's get started!
Subscribers Magnet – (Live Demo)
I have a happy relationship with MaxBlogPress ever since the day I started using MaxNinja Affiliate plugin. Subscribers Magnet is also a product of MaxBlogPress designed to increase the subscription rate using different styles of forms. Even thought I like this plugin, this is not the complete solution for email marketing. In order to use Subscribers Magnet, you should have an account with Aweber, Mailchimp, Infusionsoft and so on.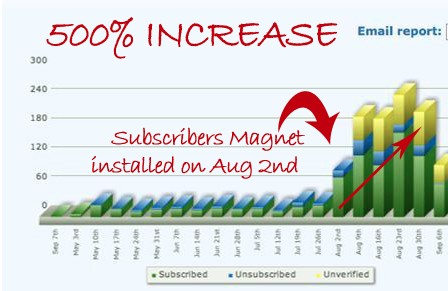 Buy Now – $1 (Trial for 14 days)
MyMail is packed with tons of stuff to literally manage create, send and track email subscriptions. The tracking comes with user demographics, no. of clicks, bounce email and how many opened the mail. Unlimited customisation, custom campaigns make this plugin – the best newsletter plugin for WordPress.
Comes with free themes.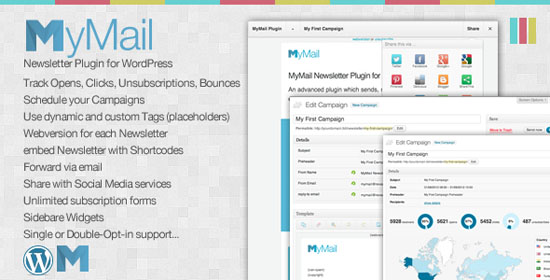 Tribulant Newsltetter – (Live Demo)
Tribulant is another fully featured newsletter plugin for unlimited email subscribers, creating multiple campaigns and notification if anyone unsubscribes. Most of the options are similar to MyMail but there are few things that makes this plugin stand out in the crowd
Paid Subscriptions (PayPal & 2CheckOut)
WordPress MU Compatible
qTranslate support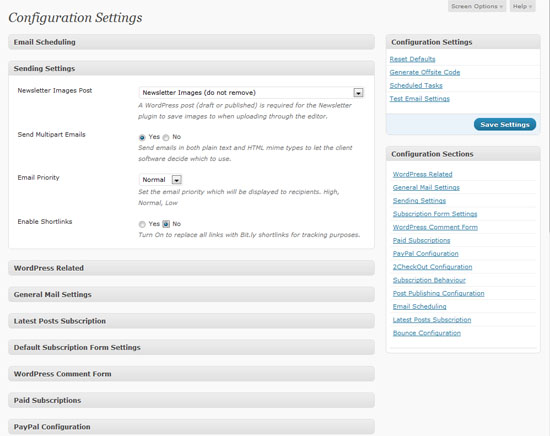 EmailBuddy is a product from iThemes – a well-known company for creating WordPress themes and WordPress plugins. Last year I reviewed BackupBuddy – their WordPress blog backup solution. Even though I love iThemes, the lack of HTML email support puts it back on the competition. May be if you're looking for old styled text based email newsletters, then this is the one for you. I have seen many affiliate emails with plain attractive texts.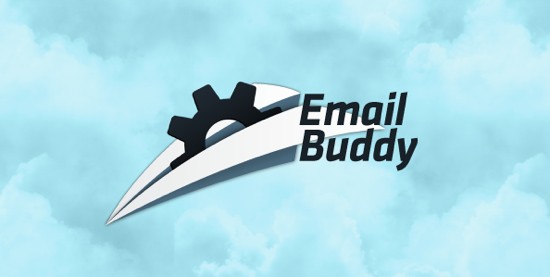 Buy Now – $197 (a part of Plugin Dev Suite)
If you don't want to spend much for Newsletter plugin, then e-Newsletter is ideal. For $19 you get most of the options available in the other 4 listed here. The free email templates are not that good, but for $19 you can't ask for anything more.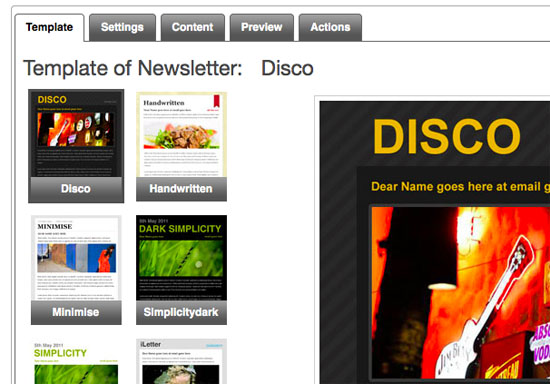 Hope you find this list useful and let us know by comments, if you have an experience with any of those 5 plugins.
Thanks!