Every since the addition of Thesis boxes in Thesis 2.0, it literally tells the world the new opportunity that comes with it. Yesterday, I sat up with my friend and thought of creating some Thesis boxes and to start, we came up with Social Share box for Thesis. With Social Share, Thesis customers can configure vertical or horizontal buttons via Thesis itself.
According to Thesis
Let's say you want an email signup form in your sidebar. Or maybe you want some social sharing widgets below your headline. Or maybe you want "popular posts" in your sidebar.

Before Thesis 2.0, the ONLY way you could get the functionality you want, where you want, was either by hiring a developer, installing a potentially inefficient plugin, or—god forbid—trying to wrestle with code all by yourself.
In plain English, boxes makes adding widgets pretty easy anywhere on your blog. This is a great alternative to standard WordPress plugins which is quite hard to customize the way we wanted it to be.
If you haven't heard about Thesis, read our detailed review about why Thesis.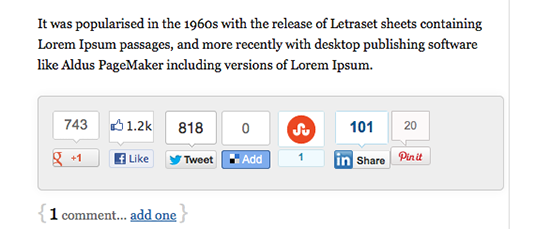 How to upload a box using Thesis Boxes
1. Click Thesis from your WordPress admin
2. Click "Select Boxes" by placing mouse over Thesis Boxes button
3. Hit the "Upload Box" button and point the social-share.zip file.
4. Upload the file.

How to Install?
Step 1: After uploading the file, navigate to Skins > Skin Editor, click Home and select "Single"
Step 2: On the right side you can find the draggable "Social Share" box. Now before dragging, make sure that you place it under "Post Box"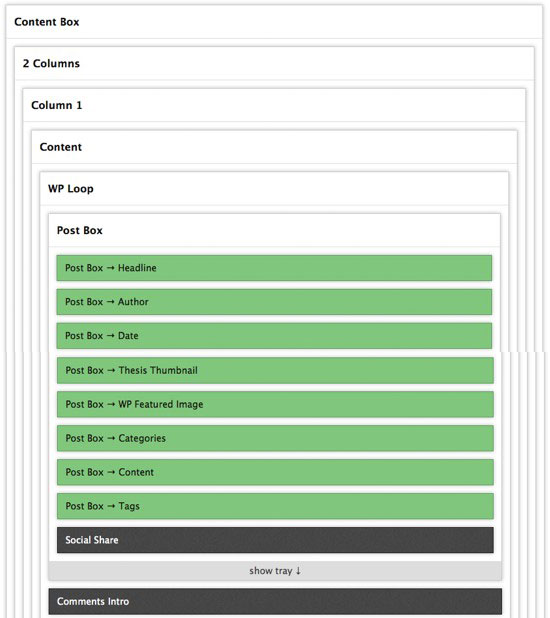 After dragging the box to your favourite spot hit "Save Templates" button located top right. Since we are so concerned about browser compatibilities and the ability to easily customise, we used Sharre to power up this Thesis 2.0 box.
That's it! Download the Social Share Thesis 2.0 box and have fun with Thesis 2.0.
This is just an initial stage launch, we got more plans to bring more advance features in the coming months. Hope you guys support us to bring some exciting feature to it!
Update 1: Pushed an update to fix jQuery conflict on some Thesis 2.0 skins.